"A brand is the set of expectations, memories, stories and relationships that, taken together, account for a consumer's decision to choose one product or service over another." – Seth Godin
You only have seven seconds to make a first impression when your potential client meets you online or in print. The images you use will influence their perception of you. Maximize that impact with custom, professional images that reflect your personal brand.
Personal branding photography is a combination of lifestyle imagery & portraiture crafted to communicate who you are while strengthening and selling your brand.
Visual storytelling allows your ideal client to connect with you on a level that will encourage them to want to know, like, and trust you; therefore, making you the one they want to do business with.
"Branding photography is the secret sauce to your marketing plan. Custom photography is an asset, therefore having a library of image files to pull from can save you time and money over the long-term.." ~ Tanya Boggs
"If people like you they will listen to you, but if they trust you, they'll do business with you." ~ Zig Ziglar
When you work with a professional photographer to create a library of personal branding images, you're armed with powerful tools for your marketing toolbox that will:
SAVE TIME.
-No more scouring stock sites for images that sort of match your brand
-Forget spending hours trying to get that perfect selfie.
-No hassle of finding a photographer any time you need more images.
SAVE EFFORT. You'll have a folder of images at your fingertips that go hand in hand with the content you want to provide.
These images are licensed for you to use as you wish and can be distributed wherever you want to send your message:
Websites
Social Media
Sales Pages
Press Releases
Print Advertising
Billboards
When you work with me, you will receive images that you will love and look your best in. I lean toward natural posing and will frame you in flattering ways that reflect your personality and mannerisms in your best light.
I also have a team of hair and make-up professionals (available upon request) that will stay with you throughout the session to ensure that every hair is in place and your face radiates nothing but the glow of pure authenticity.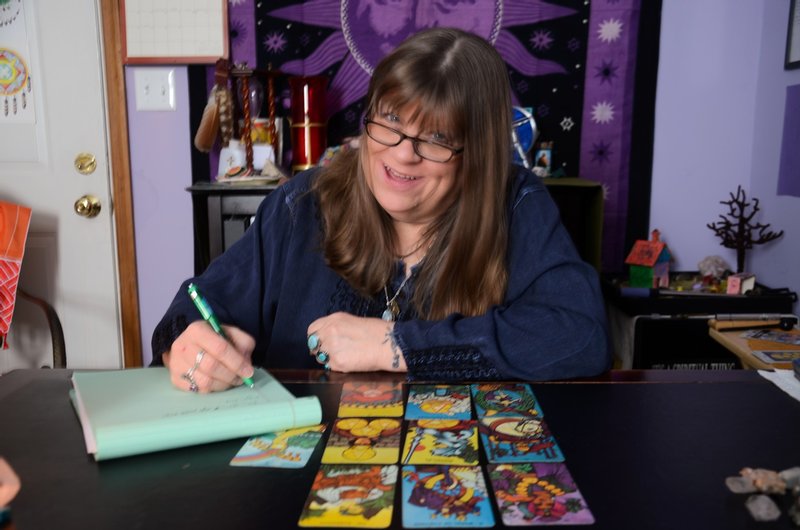 "If you don't give the market the story to talk about, they'll define your brand's story for you." ~ David Brier
How Does It Work?
1) Contact me to schedule your session
2) During our Strategizing Session, we will map out the details of the stories you want to tell.
3) On the day of the shoot, we'll capture our planned stories.
4) Within three days, I will edit your images and send a link to your private gallery for image selection.
5) Within one week, you will receive an email with a link to download your images.
6) Market yourself easily & effortlessly with a folder of images that help connect you with your ideal clients!
- are just getting started in building your marketing materials.
- need a basic update, but not a year's worth of images.
- want to see how well we work together before committing to a subscription.
Individual Headshot Session - $200
This 15-minute session takes place in the location of your choice- your home, your office, a public location, or my studio (for traditional portraits with a grey backdrop) and includes:
Professional posing, styling, & post-processing editing
Your favorite image chosen from your private online gallery within 7 days, delivered in high and low-resolution for use in print and on the web.
* RUSH SERVICE is available for $45 per person with your gallery being uploaded within six hours of your session.
* Group rates are available for six or more team members with 15% off each
Business Starter Kit
$1,000
Custom imagery to jump start your website, social media, and marketing campaigns. Ideal for Entrepreneurs, Personal Brands, Audience-facing Business Owners, Career-driven individuals, and any professional with high-visibility needs. This session includes:
Pre-shoot Consultation
1 hours session at the location of your choice
Professional posing, styling, and post-processing editing techniques
Your favorite 10 images
Complete Media Makeover ~ $3000
If you're in need professional images of you and your team, your space, your office/workshop/studio, or images that are taylored for your launch or campaign, this package will provide a cohesive and credible appeal for your business brand.
Pre-shoot consultation
Up to three hours of photographic capture
Headshot, lifestyle portraits, candids, and content imagery
Professional posing, styling, and post-processing
Your favorite 40 images
Recurring Sessions with Annual Contract:
When you sign up for an annual contract, you have peace of mind in knowing that you will have fresh images to market yourself throughout the year. No need to worry that limited availability will keep you from getting on my calendar. I am only offering twelve annual contracts, in order to adequately serve each client to the best of my ability. Payment plans and pay-in-full discounts are available. Please inquire.
Consistant Content
(Monthly or Quarterly)
This package allows you to plan your content needs months in advance. By consistantly building a library of custom images specific to your brand, you will always have the perfect image for your advertising needs. Perfect for social media managers, bloggers, highly visible personal brands, product-based businesses, and anyone with high-volume content and imagery needs.
Pre-shoot Consultation
One hour of photographic capture
Professional posing, styling, and post-processing editing techniques
Your favorite 20 images /session
Monthly (6 month minimum) $1000/month ~ Quarterly (1 year minimum) $1100/quarter
If you're ready to leverage your brand and scale your business, click here to schedule your session today.
becky.j.lambert@gmail.com